Kid's birthday parties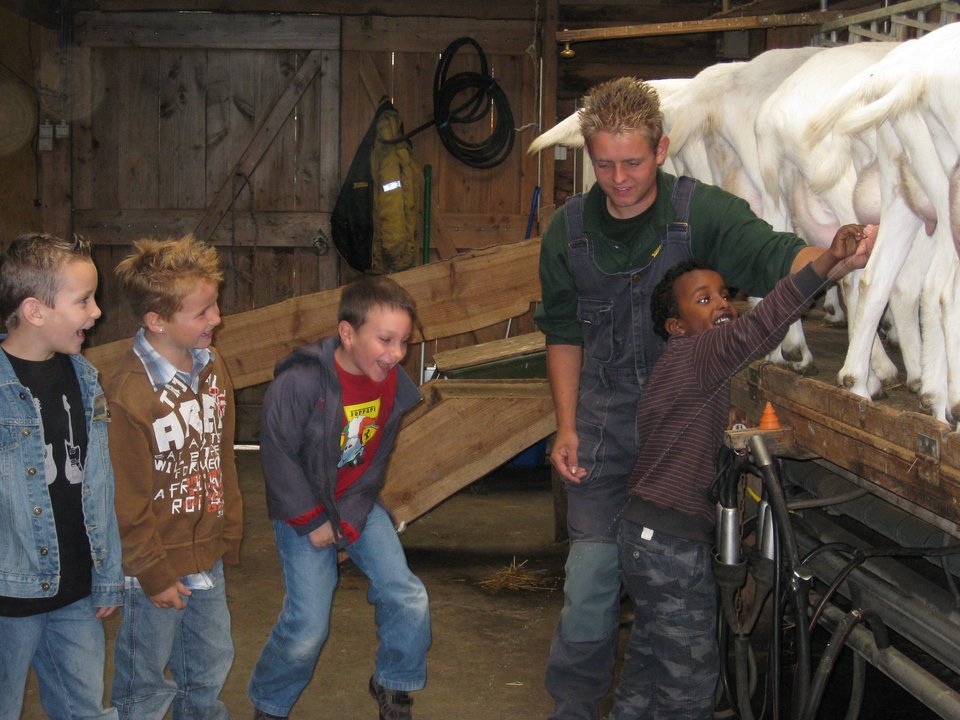 Every Wednesday and Saturday kids aged 5 – 12 can have their birthday party at our farm with their friends! We offer five varied birthday package deals to choose from. We start the activities but you'll run them with your kids. Rain or shine, we make sure your kid has the best birthday ever!
We'll be waiting for you in our restaurant!
Prices are based on a maximum of 10 kids. For every extra kid, we add 10% of the total price.
You have more than 15 kids or like to invite the parents as well? You'll need your own room. The room will cost € 65,-
Payment takes place on the day itself and we accept debit card or cash. 
It's also possible to fill out your own day package which includes, for instance: feeding the goats, boat trips, pony rides and something to eat in our restaurant (outside food not permitted). If you choose this option, there's no need for reservations and you can come in at any day you like. Do keep in mind that weekends tend to very busy during the spring.